THE VERMONT NETWORK
This is a moment of reckoning. The murder of George Floyd broke the collective heart of this country, and now, finally, millions of people are saying their names: George Floyd, Breonna Taylor, Tony McDade, Ahmaud Arbery – an endless list of Black Lives stolen at the hands and knees of police. The legacies of slavery and unfulfilled civil rights, colonialism and erasure, hatred and violence, have always been in full view. Turning away is no longer an option. Superficial reform is not enough. Please read our full statement here.
Please find below a working list of racial justice organizations and resources in Vermont and beyond. This is not a comprehensive list and will be updated periodically. To make a suggestion or addition, please email library@vtnetwork.org.
RACIAL JUSTICE ORGANIZATIONS IN VERMONT
Clemmons Family Farm Charlotte, VT
National Association for the Advancement of Colored People (NAACP)
Showing Up for Racial Justice
BLACK-OWNED BUSINESSES IN VERMONT
RECOMMENDED BOOKS:
Kendi, I. X. and A. i. Lukashevsky (2020). Antiracist Baby  "Antiracist baby is bred, not born. Antiracist baby is raised to make society transform. Antiracist baby celebrates all our differences, uses words to talk about racism, and understands that people are not the problem – policies are."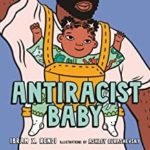 Morrison, T. (1987, 2004). Beloved  Staring unflinchingly into the abyss of slavery, this spellbinding novel transforms history into a story as powerful as Exodus and as intimate as a lullaby. Sethe, its protagonist, was born a slave and escaped to Ohio, but eighteen years later is still not free. She has too many memories of Sweet Home, the beautiful farm where so many hideous things happened. And Sethe's new home is haunted by the ghost of her baby, who died nameless and whose tombstone is engraved with a single word: Beloved. Filled with bitter poetry and suspense as taunt as a rope, Beloved is a towering achievement by Nobel Prize laureate Toni Morrison.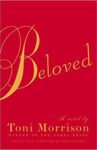 Coates, T.N. (2015). Between the World and Me   What is it like to inhabit a black body and find a way to live within it? And how can we all honestly reckon with this fraught history and free ourselves from its burden? The author attempts to answer these questions in a letter to his adolescent son. He shares the story of his awakening to the truth about his place in the world through a series of revelatory experiences. Beautifully woven from personal narrative, reimagined history, and fresh, emotionally charged reportage, this book clearly illuminates the past, bracingly confronts our present, and offers a transcendent vision for a way forward.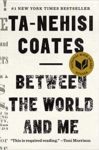 Woodson, J. (2014). Brown Girl Dreaming  This winner of the National Book Award and Newbery Honor Book is also a New York Times Bestseller. The author shares her childhood growing up as an African American in the 1960s and 1970s. Touching and powerful, her story is both accessible and emotionally charged, each line a glimpse into a child's soul as she searches for her place in the world.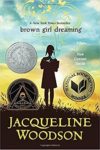 Ramee, L. M. (2019). A Good Kind of Trouble,  Twelve-year-old Shayla is allergic to trouble. All she wants is to follow the rules. But in junior high, it's like they've all changed.  Now she's suddenly questioning who her best friends are, and some people at school are saying she's not Black enough. Wait, what? Shayla's sister, Hana, is involved in Black Lives Matter, but Shayla doesn't think that's for her. After experiencing a powerful protest, though, she decides some rules are worth breaking. She starts wearing an armband to school in support of the Black Lives movement. Soon everyone is taking sides. And she is given an ultimatum. Shay is scared to do the wrong thing (and even more scared to do the right thing), but if she doesn't face her fears, she'll be forever tripping over the next hurdle. Now. that's trouble for real. "A timely, funny, and unforgettable debut about friendship, facing your fears, and standing up for what's right."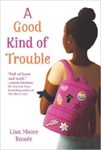 Gyasi, Y. (2016). Homegoing  A novel of breathtaking sweep and emotional power that traces three hundred years in Ghana and along the way also becomes a truly great American novel. Extraordinary for its exquisite language, its soaring beauty, and for its monumental portrait of the forces that shape families and nations. Homegoing heralds the arrival of a major new voice in contemporary fiction.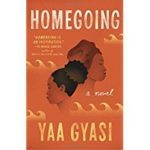 Brown, J., et al. (2016). The Fire This Time  In response to recent tragedies and widespread protests across the nation, National Book Award-winning writer Jesmyn Ward looked to James Baldwin's The Fire Next Time for comfort and counsel. Ward, as editor, has gathered some of her generation's most original thinkers to write short essays, memoirs, and a few essential poems giving voice to their concerns. The book is dedicated to Trayvon Martin and the many other black men, women, and children who have died and been denied justice for these last four hundred years.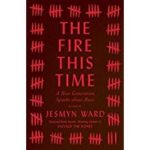 Thomas, A. (2017). The Hate You Give  Angie Thomas's searing debut novel about an ordinary girl in extraordinary circumstances addresses issues of racism and police violence with intelligence. heart, and unflinching honesty. Sixteen-year-old Starr Carter moves between two worlds: the poor black neighborhood where she lives and the fancy suburban prep school she attends. The uneasy balance between these worlds is shattered when Starr witnesses the fatal shooting of her childhood best friend, Khalil, at the hands of a police officer.  Soon afterward, Khalil's death is national headline. When it becomes clear the police have little interest in investigating the incident, protesters take to the streets and Starr's neighborhood becomes a war zone. The only person alive who can say, or not say, what went down that night is Starr — and saying so could destroy her community and also endanger her life.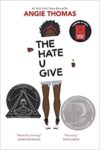 Kendi, I. X. (2019). How To Be An Antiracist   "The only way to undo racism is to consistently identify and describe it — and then dismantle it."  Antiracism is a transformative concept that reorients and reenergizes the conversation about racism — and, even more fundamentally, points us toward liberating new ways of thinking about ourselves and each other. At its core, racism is a powerful system that creates false hierarchies of human value; its warped logic extends beyond race, from the way we regard people of different ethnicities or skin colors to the way we treat people of different sexes, gender identities, and body types. Racism intersects with class and culture and geography and even changes the way we see and value ourselves. Kendi takes readers through a widening circle of antiracist ideas — from the most basic concepts of visionary possibilities — that will help readers see all forms of racism clearly, understand their poisonous consequences, and work to oppose them in our systems and in ourselves.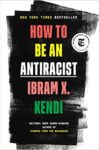 Reynolds, J. (2017). Long Way Down  Will's older brother, Shawn, has been shot dead. Will feels a sadness so great, he can't explain it. But in his neighborhood there are RULES: No. 1: Crying – Don't, No matter what. No. 2: Snitching – Don't, No matter what. No. 3: Revenge – Do, No matter what. This tour de force is from a writer who continues to demonstrate his skill as an exceptionally perceptive chronicler of what it means to be a black teen in America. Reynold's meditation on the plague of gun violence has a cadence that you will absorb into your body as you read, as if it's an extra heart beating alongside your own.
Lewis, J., et al. (2013). March: Book One  The groundbreaking graphic novel memoir of John Lewis, a living legend of the civil rights movement, MARCH: BOOK ONE has swiftly become an iconic work. Created by Congressman John Lewis, Andrew Aydin and Nate Powell, this #1 New York Times bestseller is also a Coretta Scott King Honor book, a required text in classrooms across America, and the first graphic novel to win a Robert F. Kennedy Book Award.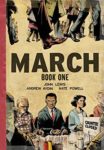 Menakem, R. (2017). My Grandmother's Hands  The first self-help book to examine white-body supremacy in America from the perspective of trauma and body-centered psychology. This book is a call to action for Americans to recognize that racism is not only about the head, but also about the body. Menakem introduces an alternative view of what we can do to grow beyond our entrenched racialized divide and takes readers through a step-by-step healing process based on the latest neuroscience and somatic healing methods.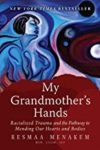 Alexander, Michelle (2012 revised) The New Jim Crow  Jim Crow laws were wiped off the books decades ago, but today an astounding percentage of the African American community is warehoused in prisons or trapped in a permanent, second-class status — much like their grandparents before them, who live under an explicit system of control. In this stunning and incisive critique, civil rights lawyer-turned-legal-scholar Michelle Alexander argues that we have not ended racial caste in America; we have simply redesigned it.  She shows that by targeting black men through the War on Drugs and decimating communities of color, the U.S. criminal justice system functions as a contemporary system of racial control. It is no longer permissible to use race, explicitly, as a justification for decimating, exclusion and social contempt, yet it is perfectly legal to discriminate against criminals in nearly all the way that it was once legal to discriminate against African Americans. She challenges the legal rights community to place mass incarceration at the forefront of a new movement for racial justice in America.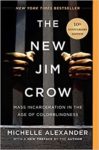 Kendi, I. X. (2016). Stamped from the Beginning  In this deeply researched and fast-moving narrative, Kendi chronicles the entire story of anti-Black racist ideas and their staggering power over the course of American history… While racist ideas are easily produced and easily assimilated, they can also be discredited. In shedding much needed light on the murky history of racist ideas, Stamped from the Beginning offers us the tools we need to expose them — and in the process, gives us reason to hope.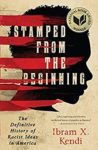 Steele, C. M. (2010). Whistling Vivaldi  Nothing explains this tour de force better than the title itself, which refers to the revealing story of a young black man who realizes that he can defuse the fears of white people by whistling melodies from Vivaldi. With this and countless other examples, drawn from a life of groundbreaking research, the eminent social psychologist Claude M. Steele sheds new light on  how pervasive stereotypes can actually influence behavior and performance, and how these stereotypes, left unexamined, perpetuate themselves. Whistling Vivaldi provides a necessary blueprint for reshaping American identity.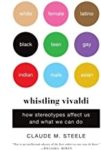 Tatum, B. D. (1997, 2017). Why Are All the Black Kids Sitting Together In the Cafeteria.Walk into any racially mixed high school and you will see Black, White, and Latinx youth clustered in their own groups. Is this self-segregation a problem to address or a coping strategy we should support? How can we get past our reluctance to discuss racial issues? Beverly Daniel Tatum, a renowned authority on the psychology of racism, argues that straight talk about our racial identities is essential if we are serious about enabling communication across racial and ethnic divides. These topics have only become more urgent as the national conversations about race is increasingly acrimonious. This fully revised and updated edition is essential reading for anyone seeking to understand the dynamics of race in America.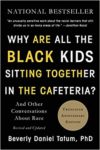 WANT TO GET INVOLVED?
Here are some ways to take action:
Read these suggested books and make changes in your own life to be more anti-racist
Donate to one of the listed racial justice organizations
Purchase a Black Lives Matter sign for your front yard
Get involved in the organizations doing anti-racism work in your community
VOTE and ask your representatives (local, state and federal) what they are doing to be anti-racist and then encourage them to do more. You can find your state representatives and their contact info here.